Cultural Centre
at Can Riera
Location
: Tiana, Barcelona
Year
: 2017
Surface
: 253 m
2
Més description, Team, and Advisors
---
The existing building is a traditional Catalan house from 1760 located in Tiana, Barcelona. It's an enclosed volume made out of load bearing walls that will become a cultural centre. The new program will increase its surface and that's why a small extension is needed.
The new volume is attached to the existing building and follows its shape and compacity. However, it becomes transparent on the interior thanks to the new passage that connects the City Council with the Public Library. On one side, the existing building. On the oher, a small new volume is slightly rotated to fit in the small plot.
The dark and cold atmosphere of the existing building is replaced for a light and warm space with the new facade that opens up to the square with the nice views. A thin structure is added so that the new transparent facade connects to the new passage on the ground floor and brings more light to the first floor.
The new cultural centre is divided into three programs that can work independently. The ground floor of the existing building will be used for exhibitions and conferences. The first floor will be for courses and cultural organisations and that's why a flexible wall system is used. The new volume is a gastronomic and enological centre oriented towards the small square that can be used as a terrace when it's needed.
---
Team: midori arquitectura & Marc Duatis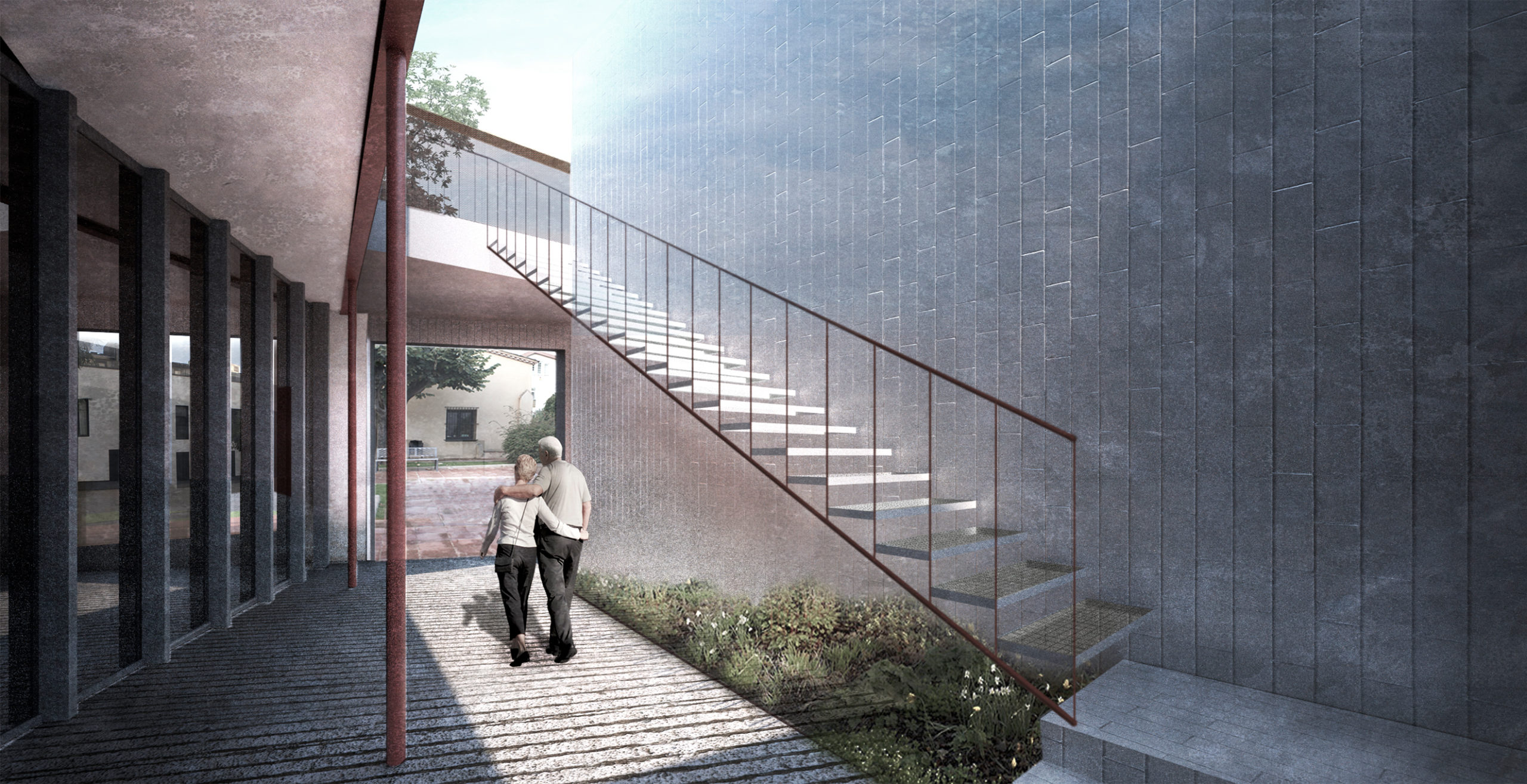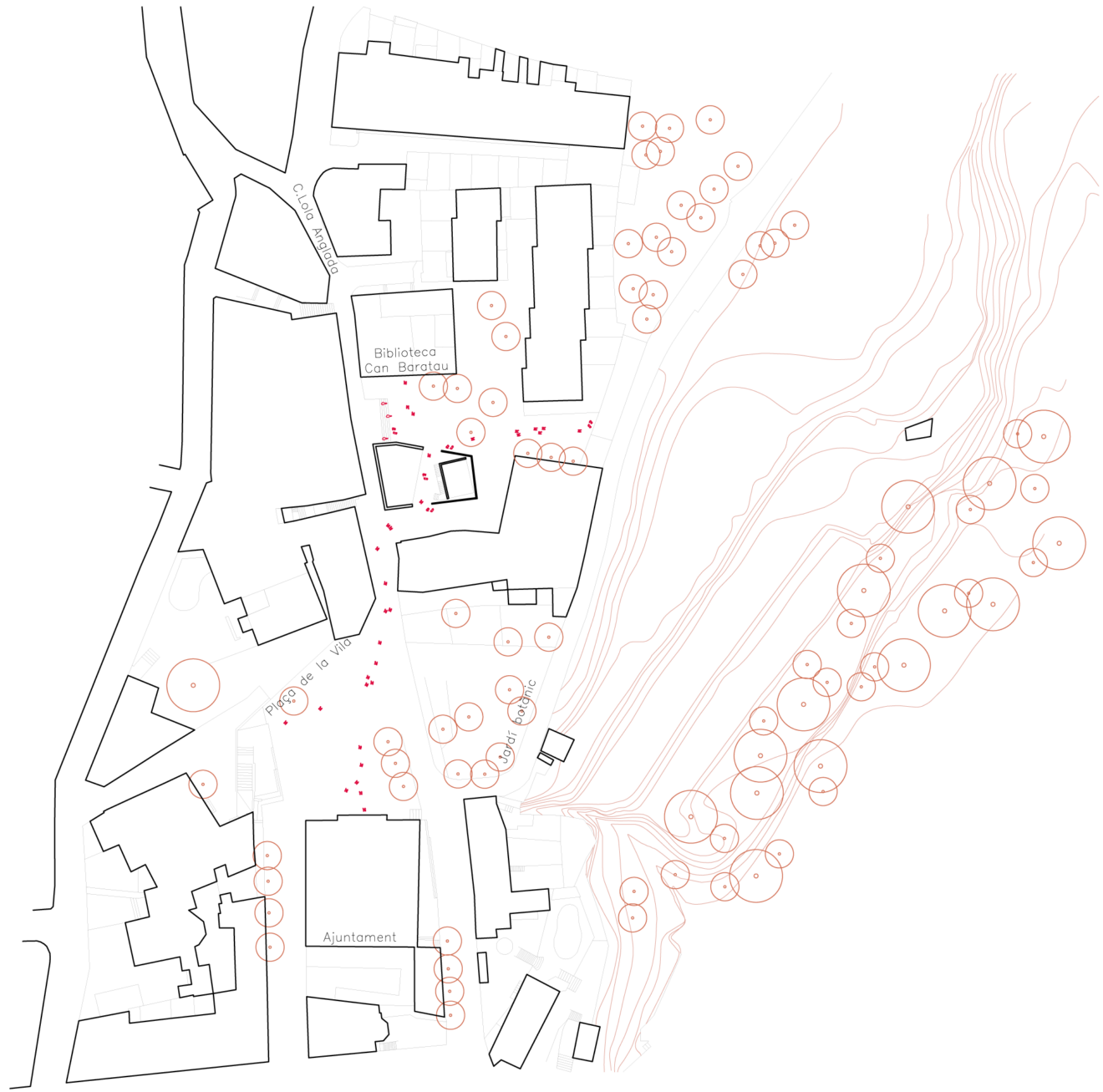 The main strategy consists of opening a passage that will connect the City Council and the Public Library. It will not only activate the surroundings but also the small terrace in front of the new volume.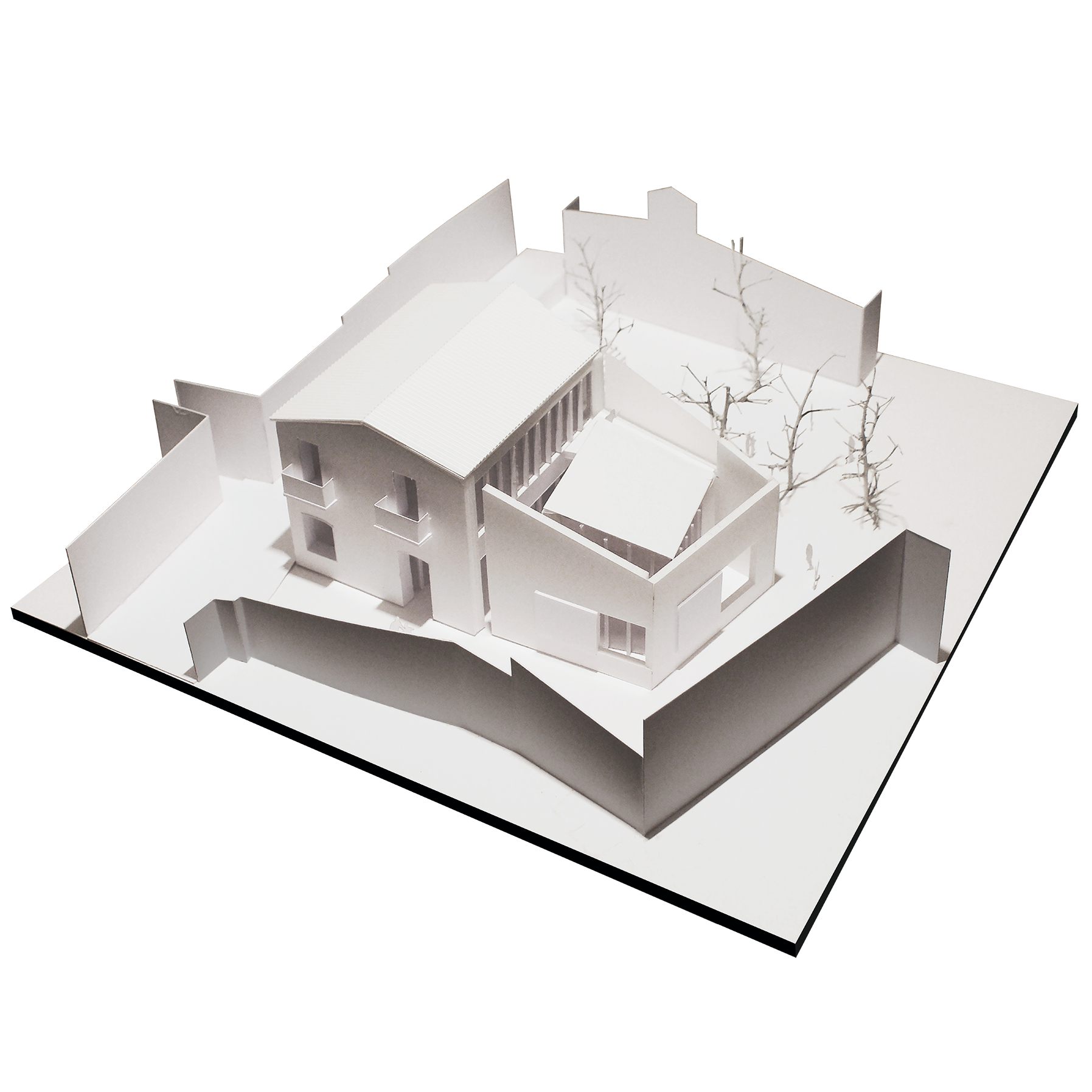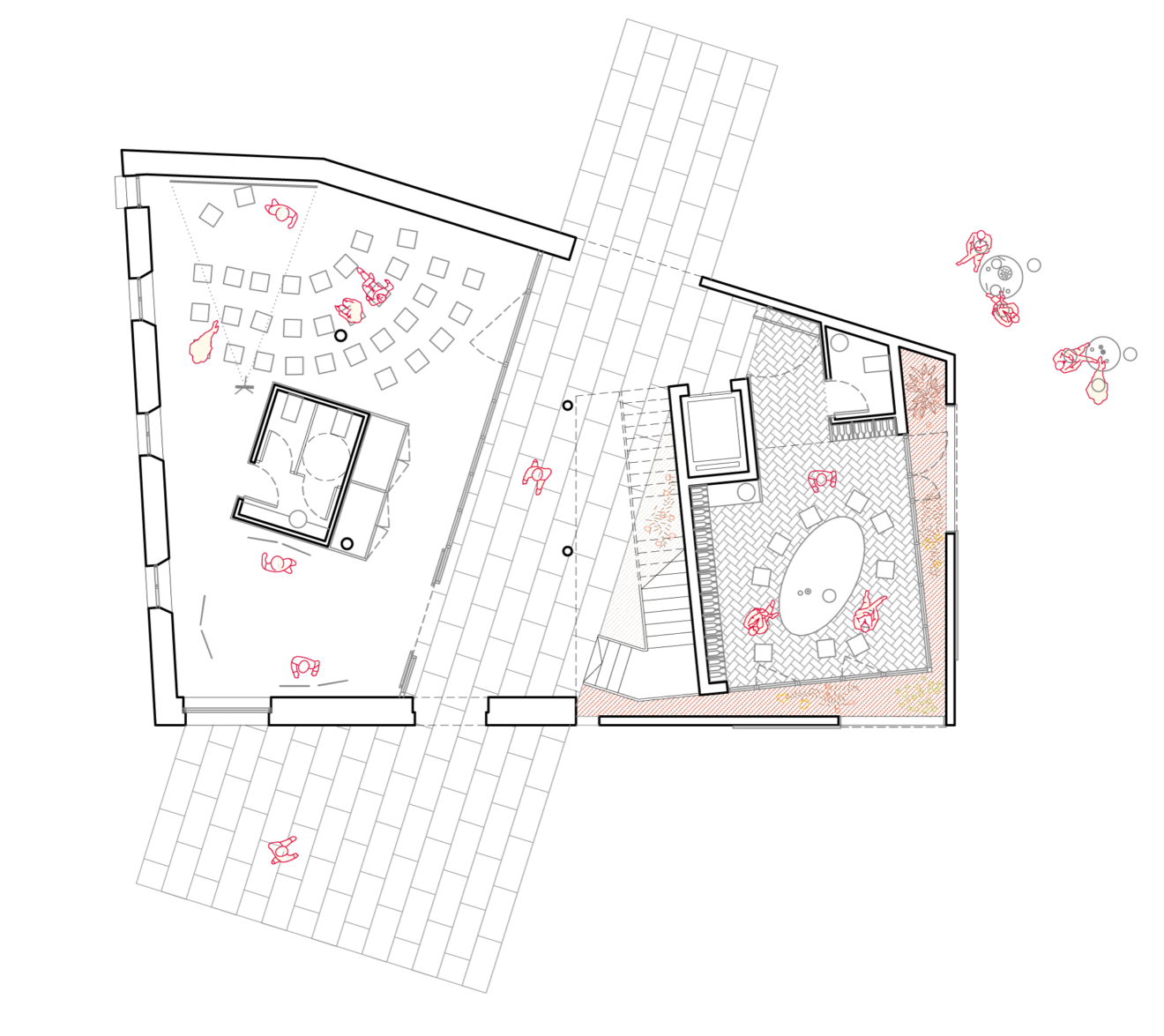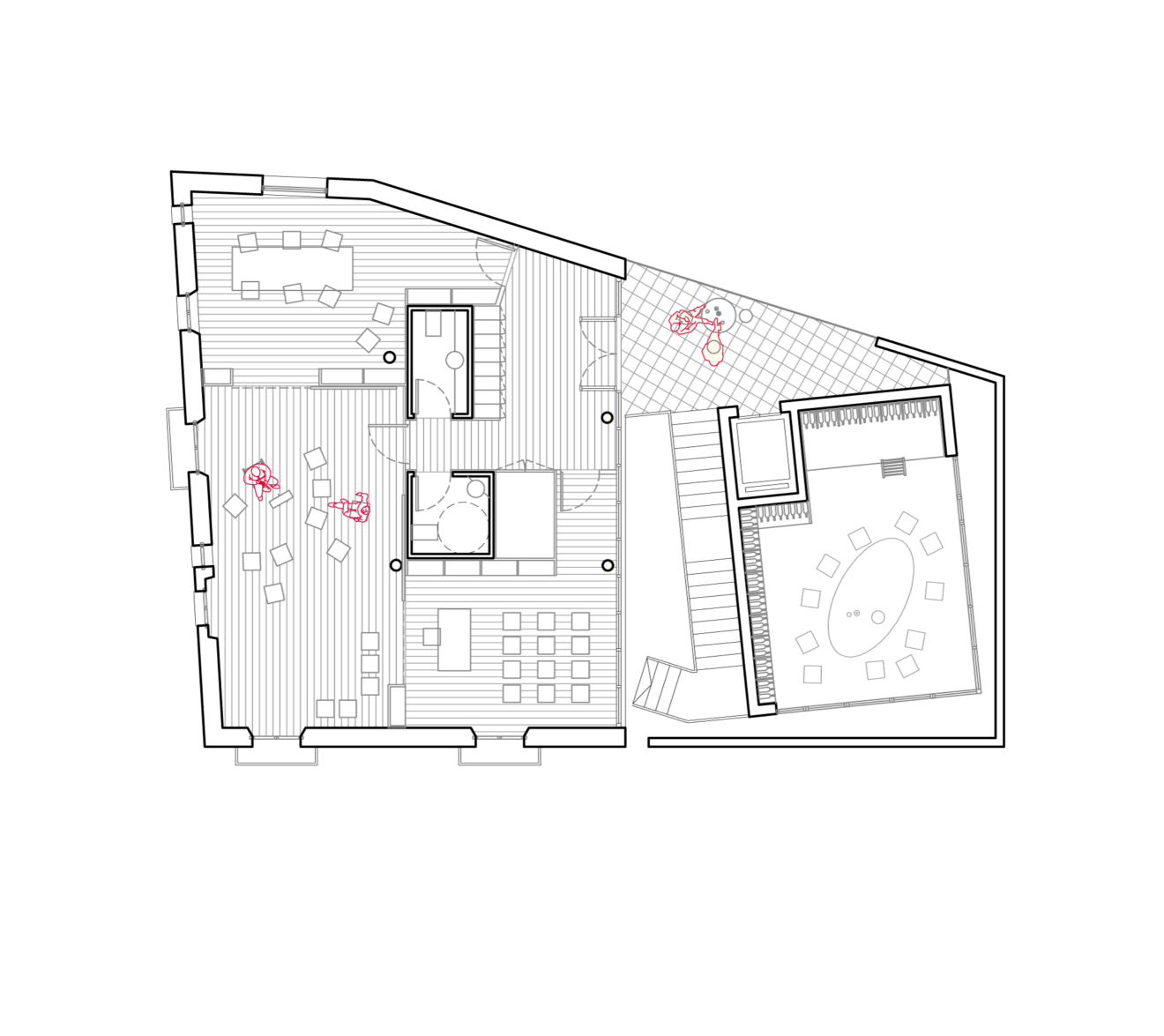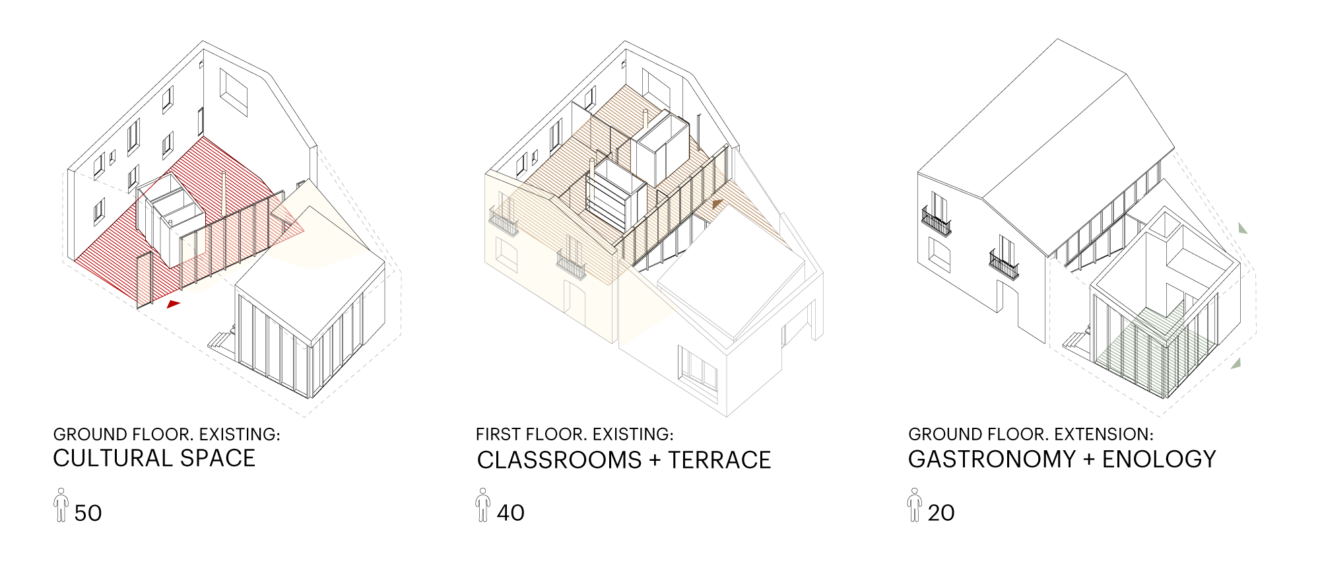 The first floor is designed with flexibility criteria. The two cores that incorporate the structure are the only static elements. The rest is a flexible wall system that allows the plan to be adapted to different uses, either for small classrooms or for large meeting spaces.