Healthcare Centre in
La Llagosta
Location
: La Llagosta, Barcelona
Year
: 2020
Surface
: 1525 m
2
Status
: Not built
Més description, Team, and Advisors
---
FIRST AID PARK
Non-selected proposal for a Healthcare Centre in La Llagosta organised by Infraestructures.cat and the Municipality of La Llagosta.
The starting point is the new park that will be built in front of our plot. Thanks to its good location in the city centre, we design a building integrated into the public space that makes its surroundings become a green heart in the middle of the city. A stepping volume seeks for including vegetation on its terraces so that people can experience the green inside and outside the building. An access through the new park creates the user entrance from the public space. The park becomes an exterior lobby and extends towards the interior becoming the central axis with patios and services. The east-west orientation is used for the consultation rooms. The south orientation can then be used for the waiting rooms, which enjoy the views to the park and the City Council. The program is based on the three-span structural principle. The central span contains the vertical circulation and the central patio that brings natural light to the waiting rooms.  The spans on the sides contain the different consultation rooms and bring light from the east and west facades.
---
Team: Territori 24 and midori arquitectura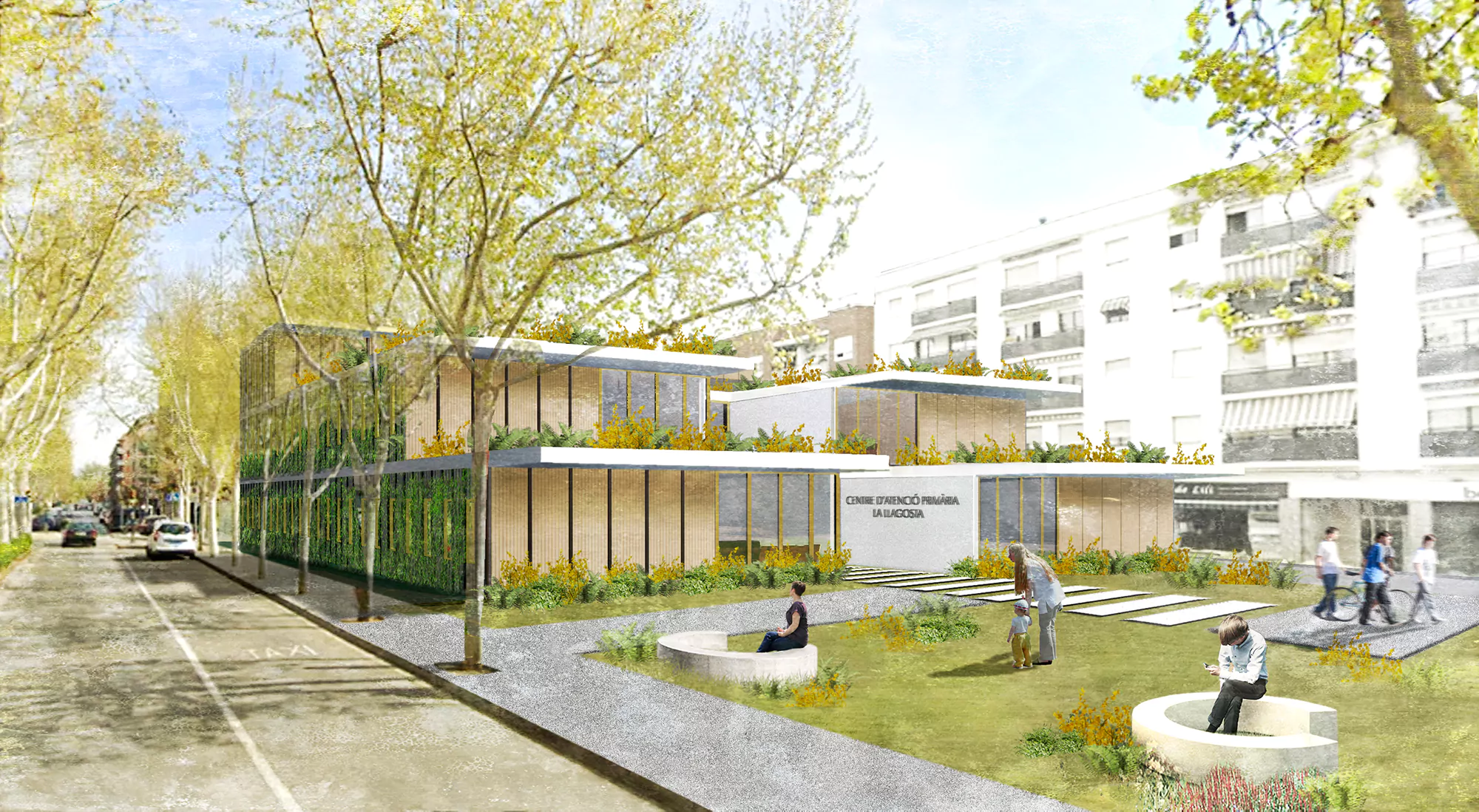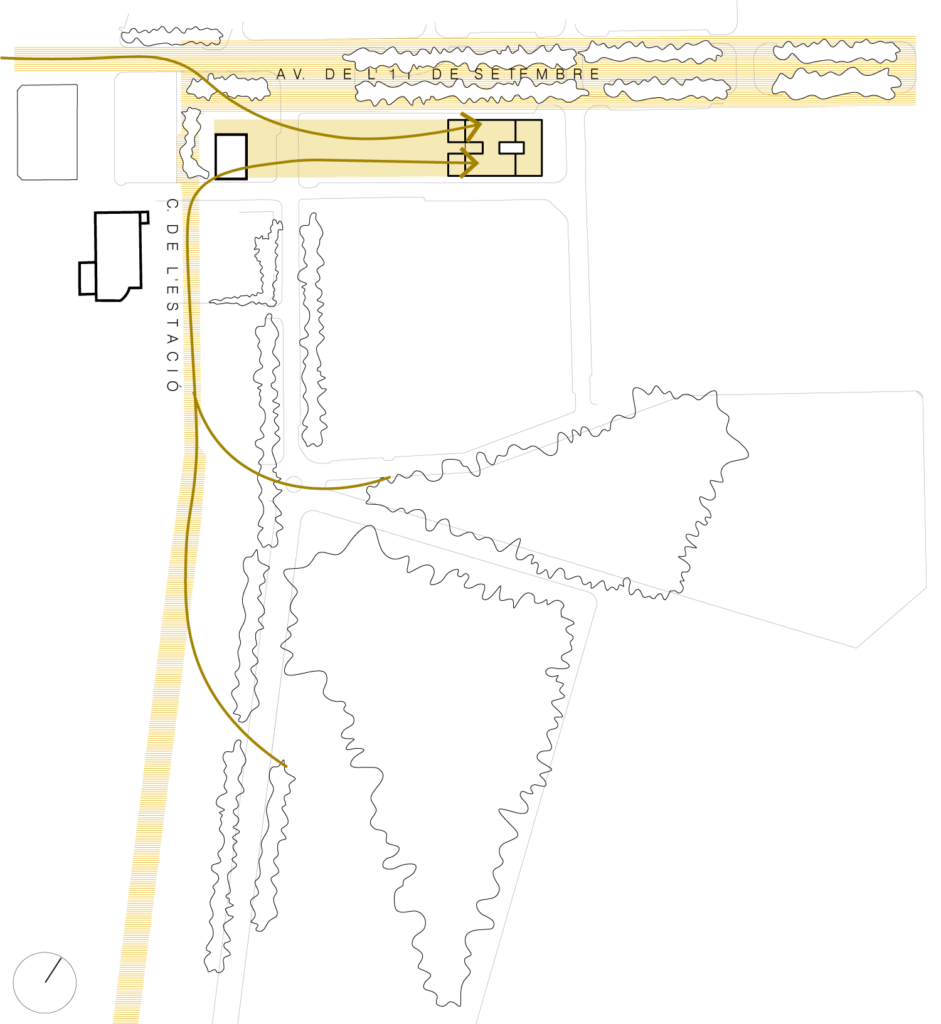 CONTINUOUS GREEN AXIS
The design is approached as a piece integrated in the public space that transforms the surroundings into a green core. On the intersection between C. Estació – Av. Onze de Setembre, the new park becomes a meeting point in the city centre.
Project strategy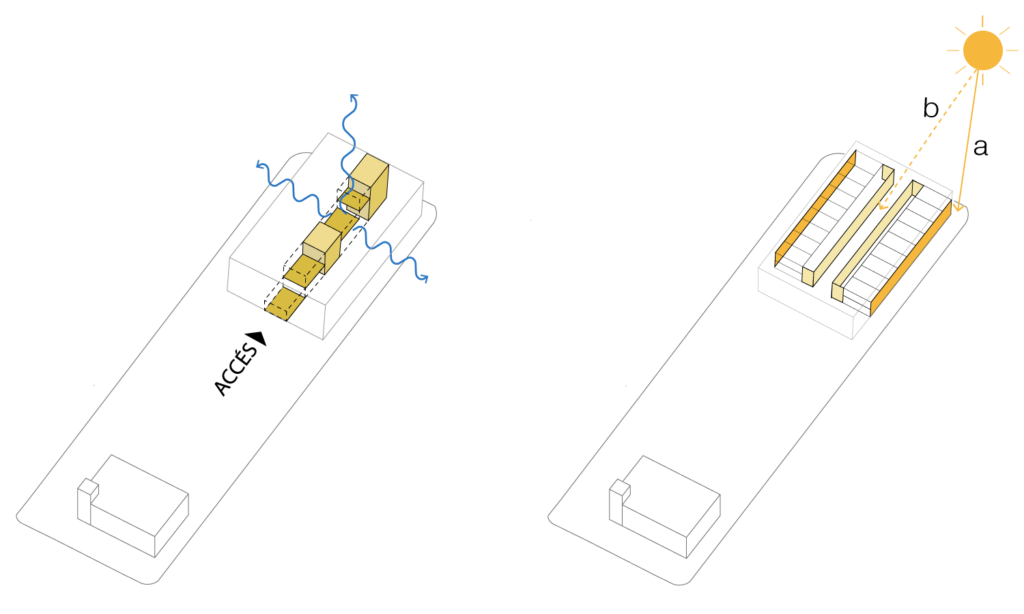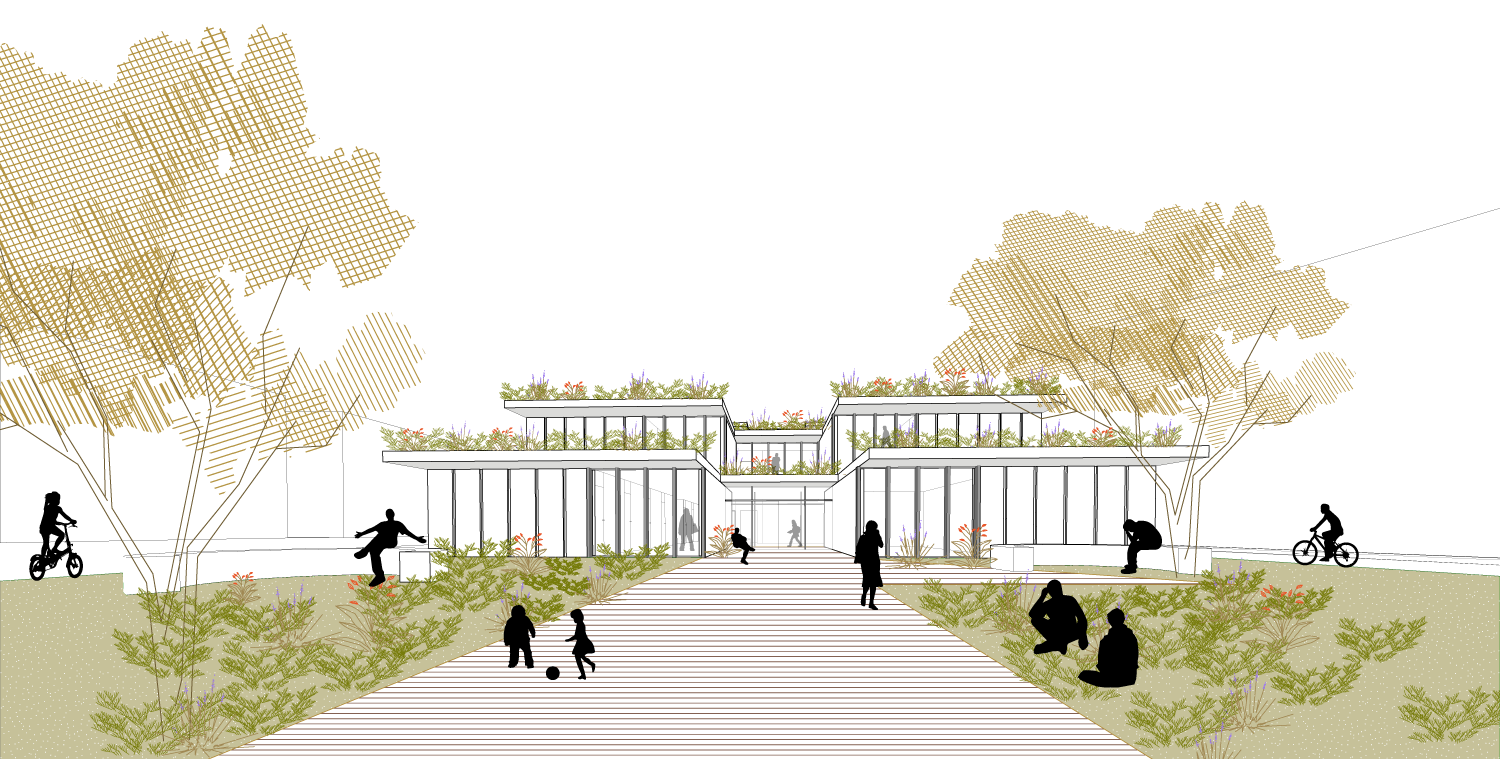 Programme