Library in
Arenys de Mar
Location
: Arenys de Mar, Barcelona
Year
: 2019
Surface
: 1760 m
2
Status
: Not built
Més description, Team, and Advisors
---
DESCALCES PEL PARC
Runner-up proposal for the tender organised by the Municipality of Arenys de Mar together with Diputació de Barcelona.
Transformation of the monastery Les Clarisses to become the new Public Library.
The existing monastery has a central position in the city which creates the possibility to integrate it into the main street called 'la Riera'. A sequence of green spaces connect the building to the surroundings, thus becoming a green lung that not only preserves the silent atmosphere, but also provides a good connection to the city. Due to the new programme requirements, a new volume is attached to the existing building, creating a sequence of outdoor spaces that gradually bring people to the interior of the library. Preserving the appearance of the existing monastery is one of the main goals and that's why the extension is sunken into the topography and set back in order to create as much space as possible in the middle. The new patio is an outdoor lobby that divides the program and the circulations into two areas: old and new. The kids area and the archive which are more noisy are located in the new part. The existing part is used for more silent programme such as the general area, administration and a conference hall that is located in the old church.
---
Team: Jordi Henrich & midori arquitectura
Advisors: BIS estructures (structural enginner) & Ordeic (installations and sustainability)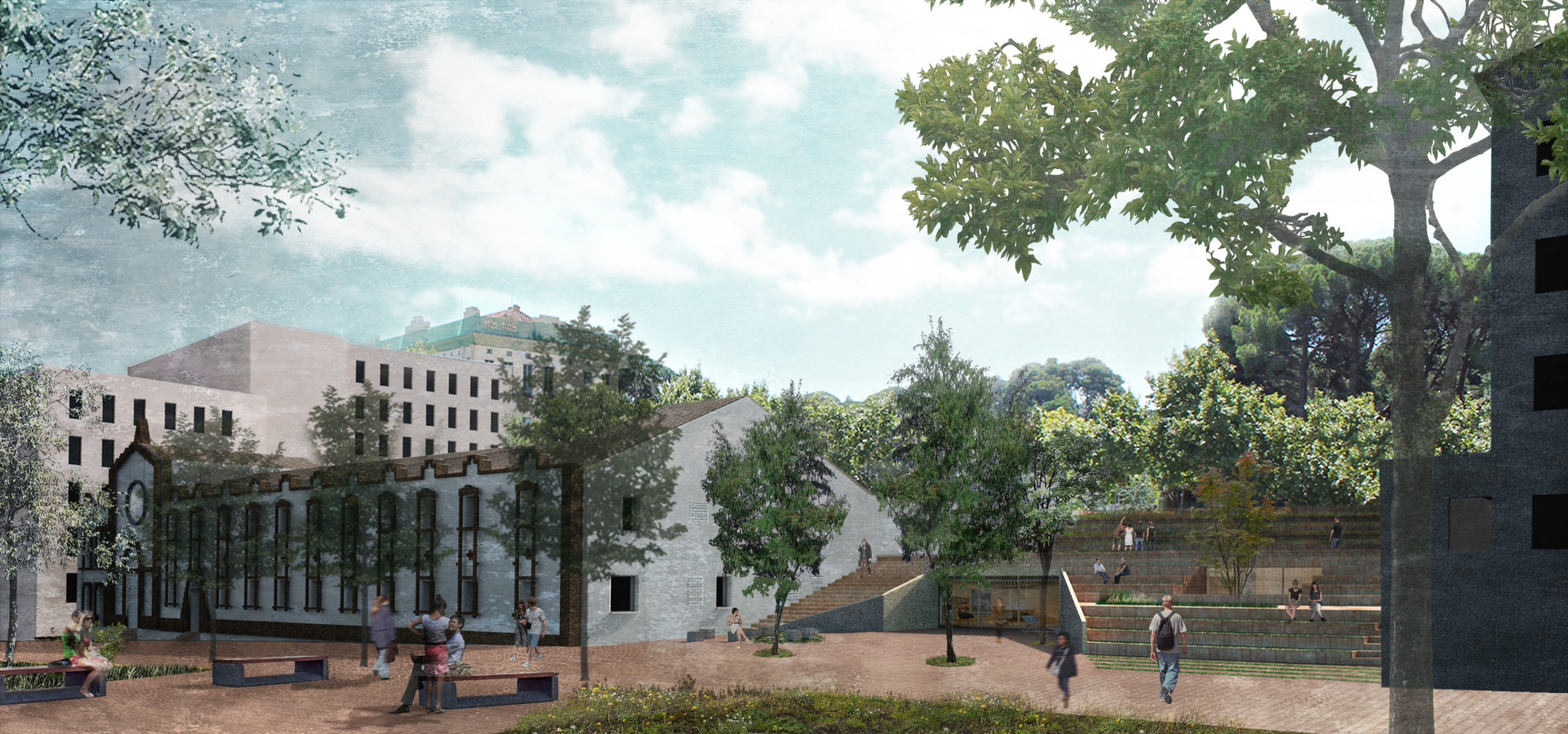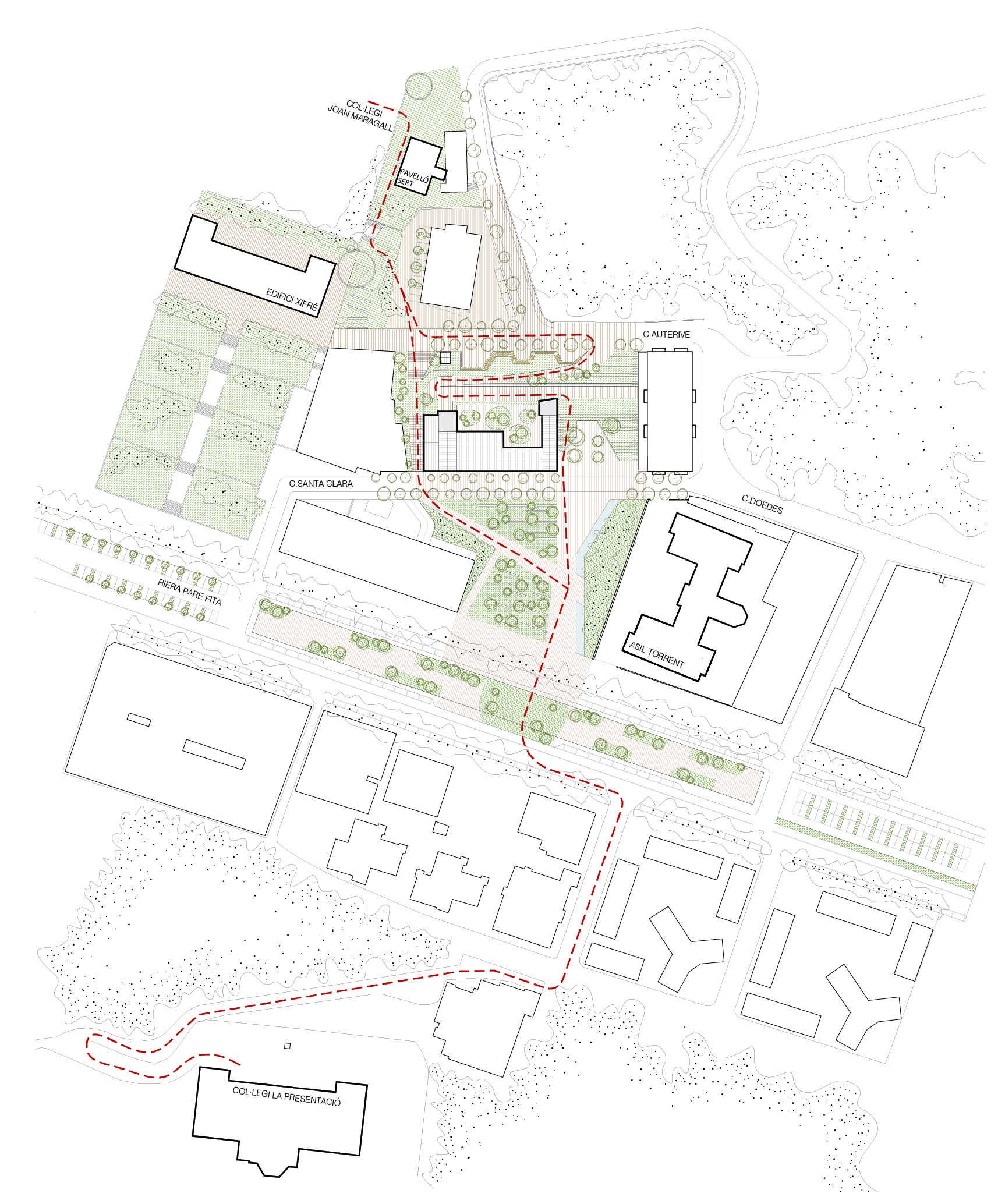 CENTRAL & GREEN
The proposal enhances the good connection between the old convent and the city. The new volume creates a topography that solves and softens the height difference. At the same time, this becomes part of the potential green lung in the middle of the city. It becomes a silent spot for the new library.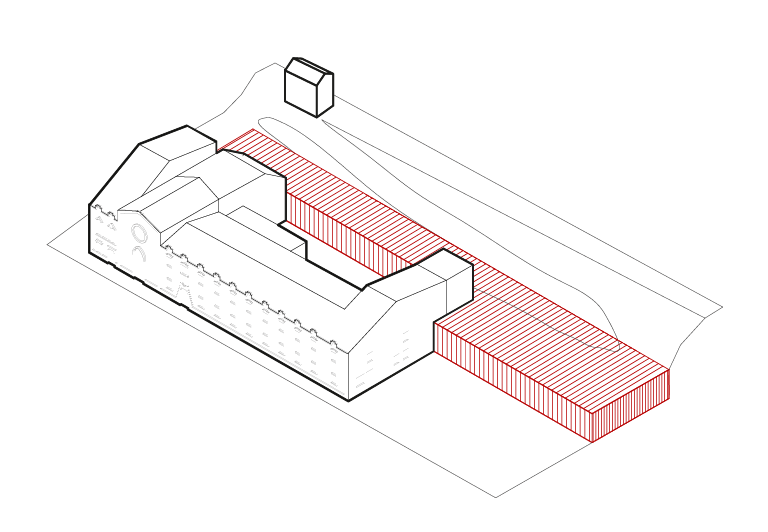 BUILT
The extension solves the height difference and opens up the building to the city.
UNBUILT
A sequence of exterior spaces make the transition between the public and the private space.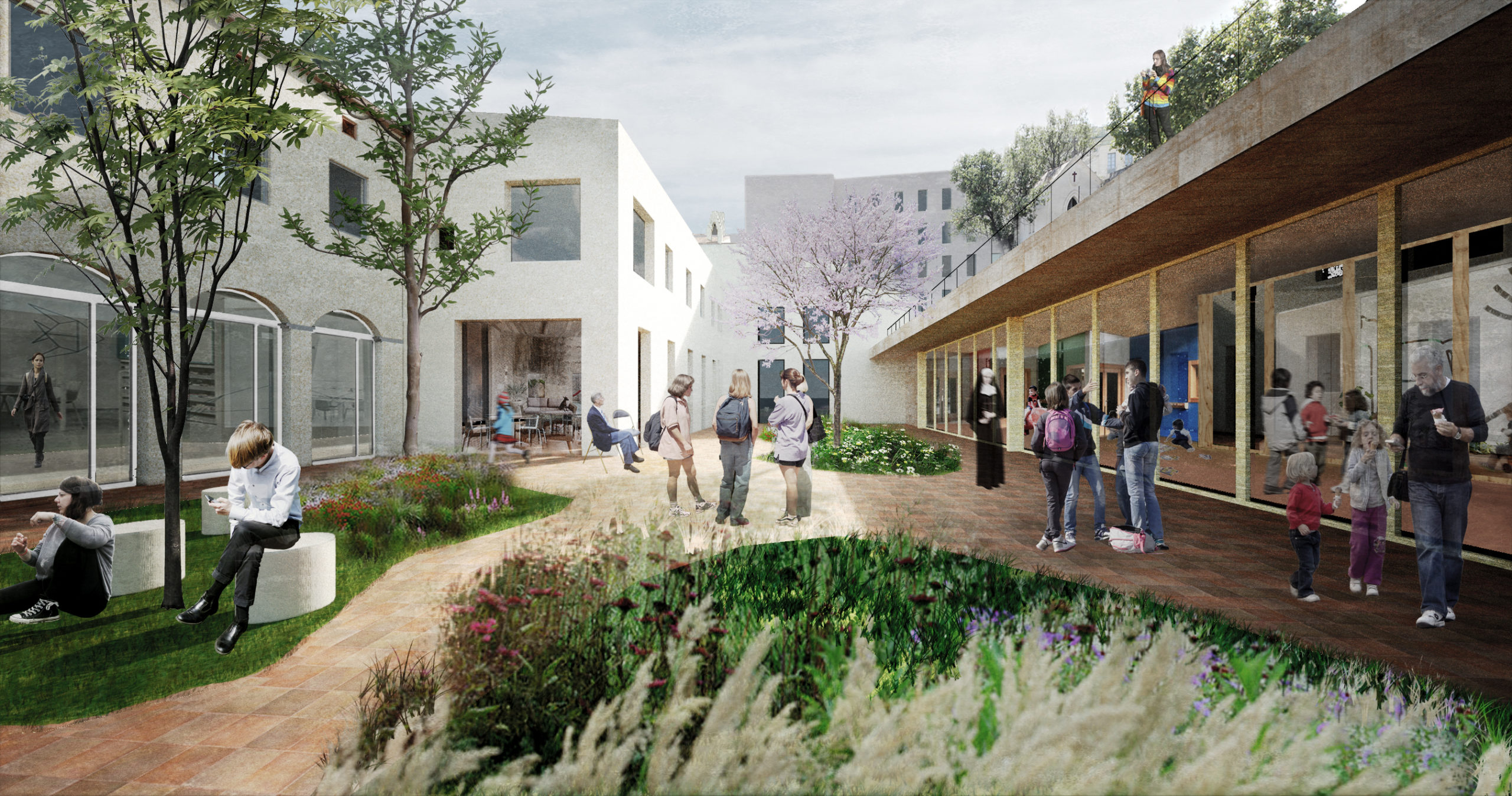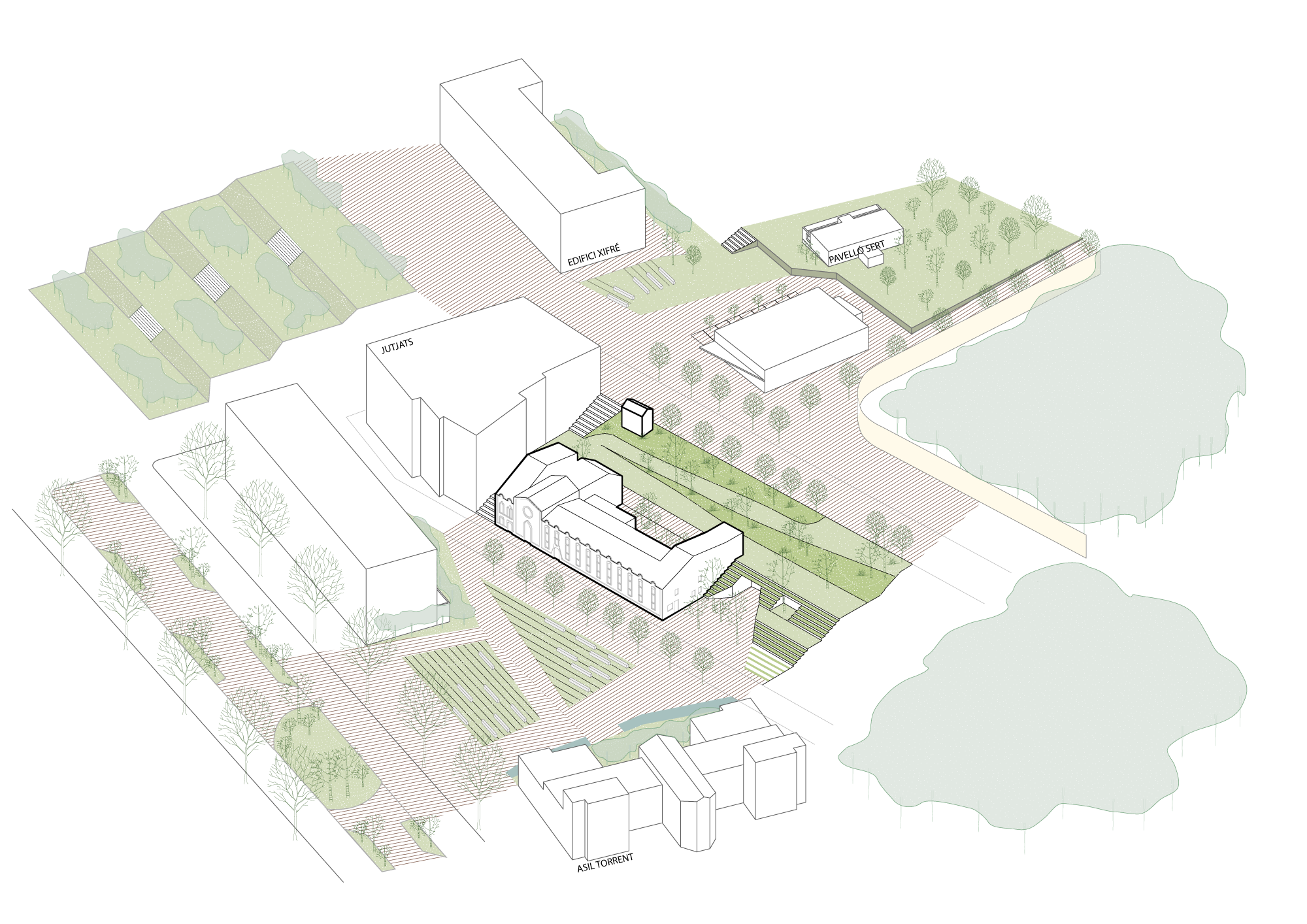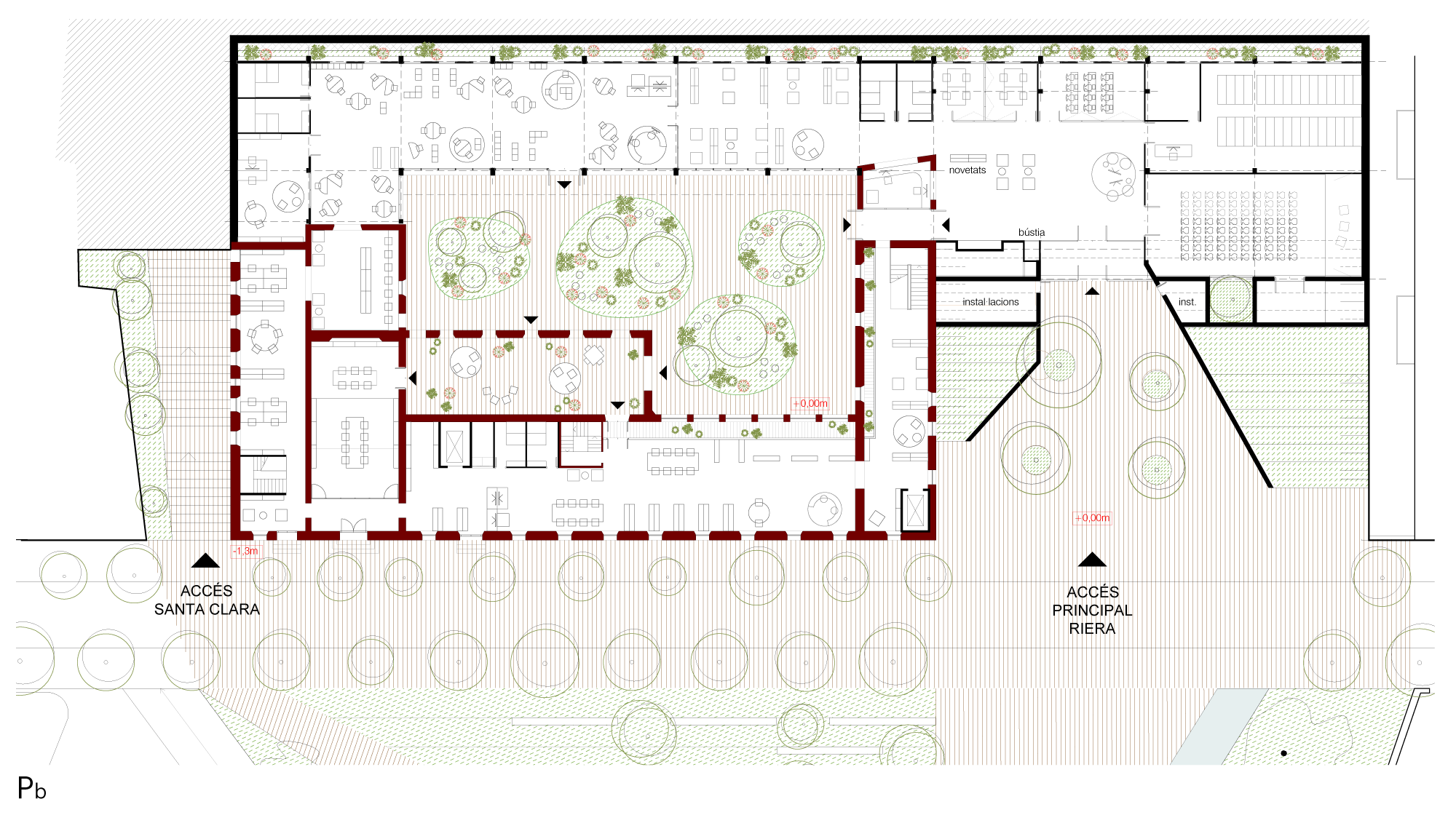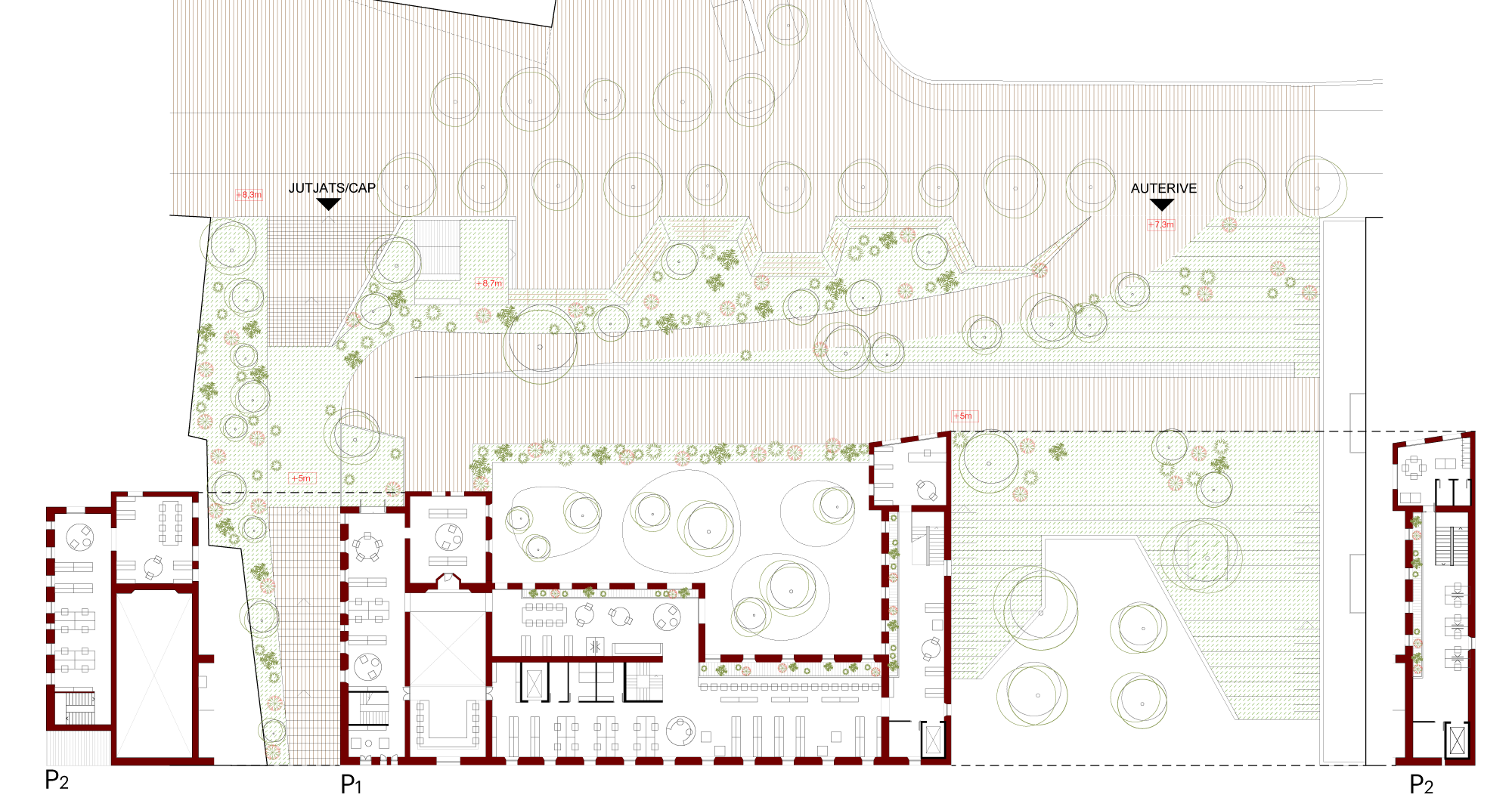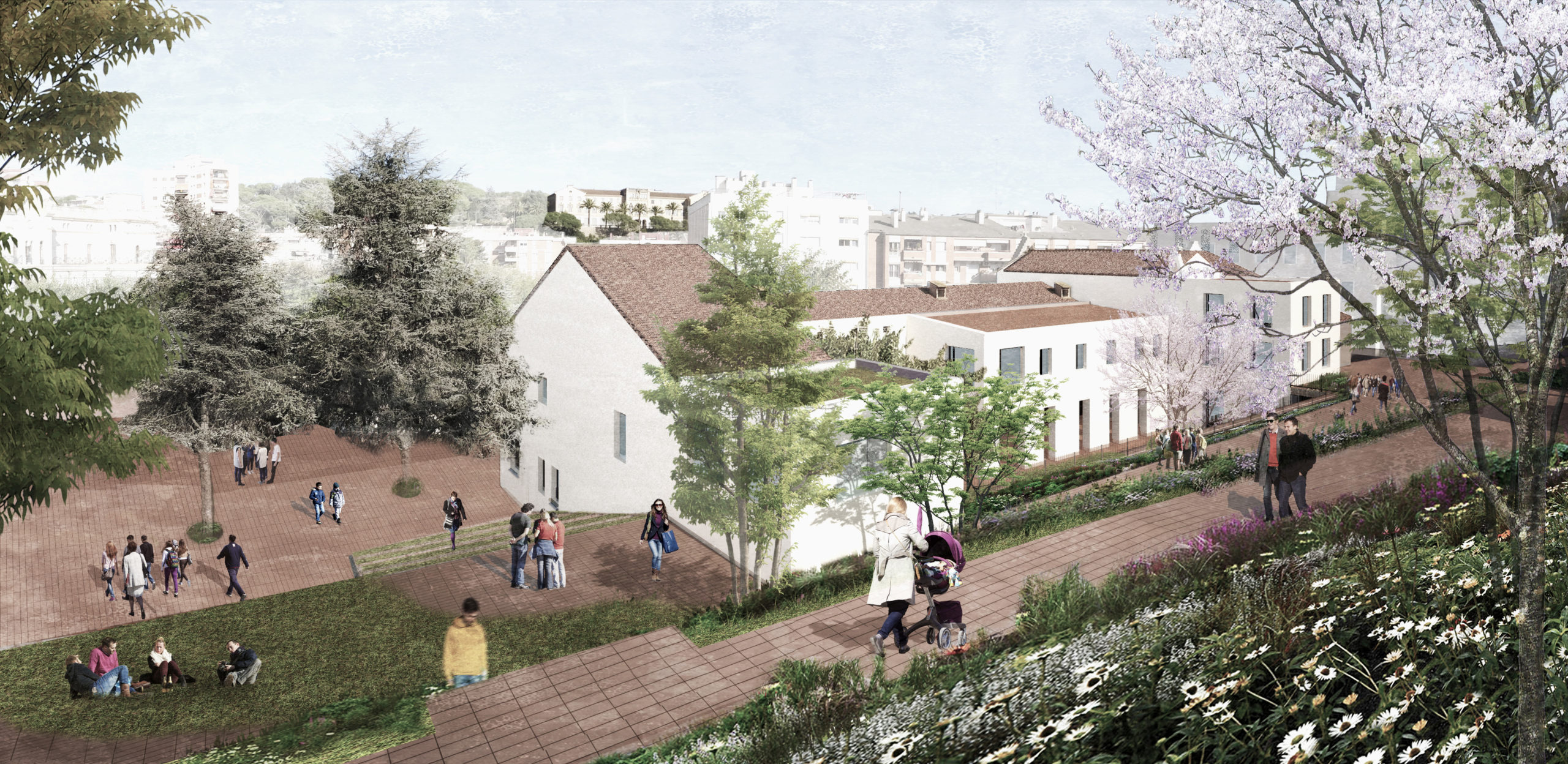 Programme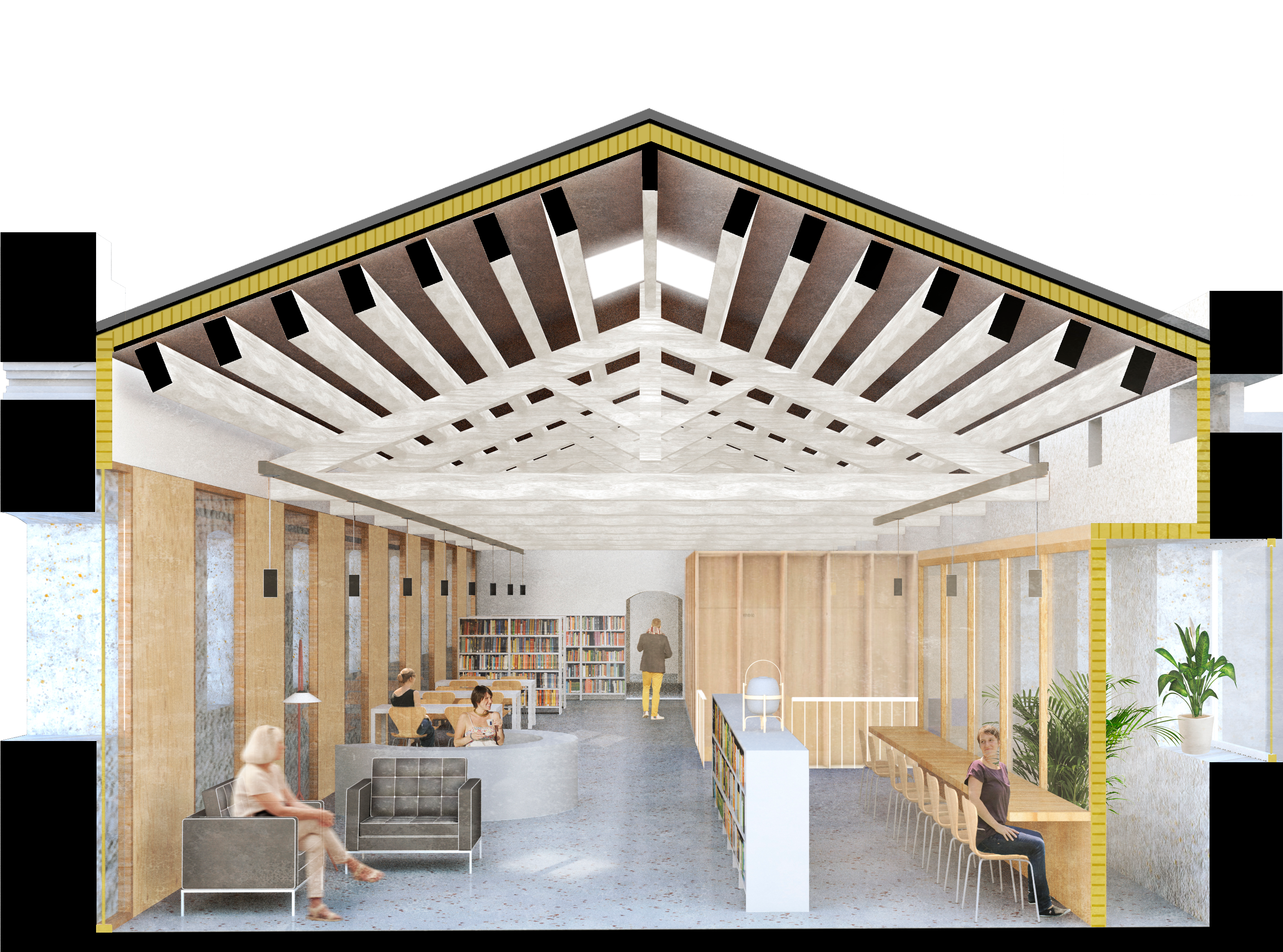 Construction